A Word From the Director General
Kurt Edwards
Sustainable Aviation Fuels (SAF) are key to meeting our collective goals towards net-zero carbon emissions by 2050, in line with Business Aviation's Commitment on Climate Change (BACCC).

As such, I had the privilege to sign an ACT-SAF partnering agreement with ICAO's Secretary General, Mr. Juan Carlos Salazar on the 29th of March. Accompanying us were ICAO's Environment lead and Committee on Aviation Environmental Protection (CAEP) Secretary, Deputy Director Ms. Jane Hupe, as well as Capt. Claude Hurley, IBAC's Director, Environment and Flight Operations. More on ACT-SAF in Claude Hurley's section of the update. READ MORE
| | |
| --- | --- |
| | |
We are excited to launch the new IBAC Crew Card. The globally recognized IBAC crew card since 1985 is now available with security enhancements and new ID90 Travel membership perks for card holders including exclusive discounts on hotels, all-inclusive resorts, cruises, and rental cars. As with the previous crew cards, our new one requires the crew member's employer be a member of one of the IBAC Member Associations to qualify for the card. Learn more HERE.

Once again IBAC will offer Women in Corporate Aviation (WCA) scholarships in 2023 for the International Standard for Business Aircraft Operators (IS-BAO) and International Standard for Business Aircraft Handling (IS-BAH) workshops. The submission period for the spring awards are due April 15th and we will offer another set in the fall to be awarded at NBAA-BACE. Applicants can apply on the WCA website with a WCA membership login.
ICAO
Andreas Meyer, ICAO Liaison
March was a busy month for meetings of the Air Navigation Commission. The review of the final proposal for to amend Annex 19 – Safety Management stood out among many meaningful discussions. Great deliberations took place to amend fundamental definitions of safety risks and hazards, and while no agreement is reached, IBAC will carefully review and analyze the State Letter to determine if a formal response to ICAO is warranted.
Also notable is that Ms. Sonia Hefti (Chief, Aviation Security Policy) has been appointed Secretary to the Aviation Security Panel. In her this new role, she will be the primary ICAO Secretariat lead to assist the AVSEC Panel in its work and provide expert advice to the AVSEC Panel Chair. IBAC welcomes Ms. Hefti in her new role and wishes her great success.
SUSTAINABILITY
Claude Hurley, Director, Environment & Flight Operations
Sustainable Aviation Fuels, and Book & Claim methodologies
As Kurt mentioned earlier, IBAC is pleased to be a partner with ICAO in the ACT-SAF initiative, a programme that aims to expand the development and use of SAF through Assistance, Capacity-building and Training, with the overarching goal of achieving Net Zero aviation carbon emissions by 2050, as agreed by States and industry at the 2022 ICAO Assembly. Engaging in ACT-SAF will enable IBAC to encourage SAF availability at a wide range of locations around the world, not just large air transport hubs. READ MORE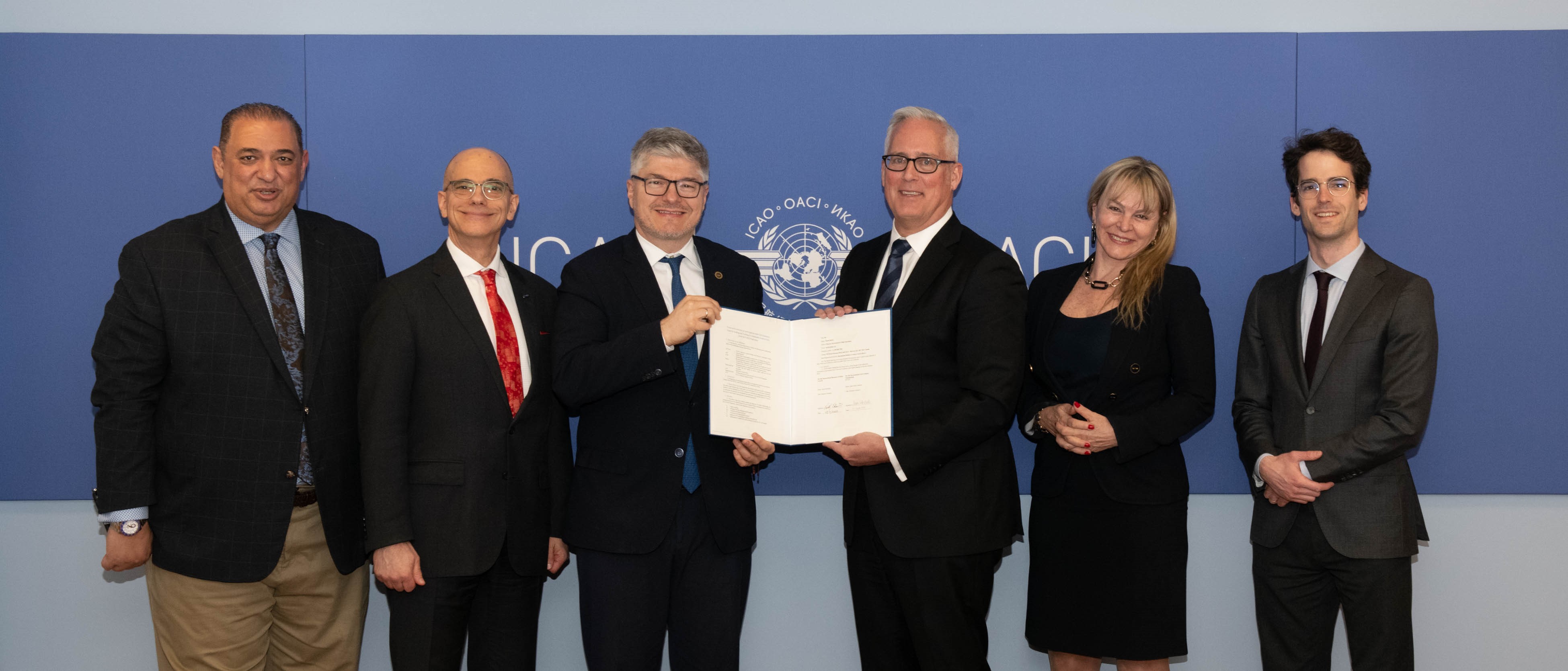 ---
IS-BAH
Terry Yeomans, Programme Director
The next workshops for the week commencing 24th April are set. We are almost at capacity for Fundamentals (we determined the need to cap numbers to help with the participation levels). This is a good problem to have but if demand requires it, we may add additional dates.
Heads up for the upcoming Standards Board meeting prior to EBACE. Monday May 22nd 2023 at PalExpo, Geneva will be held in person. We need your suggestions for revisions or improvements for next years IS-BAH no later than April 20th please.
Congratulations to the Concord-Padgett Regional Airport team (KJQF) for achieving Stage 3 and for Sheltair Denton, TX (KDTO) and Naples Aviation (KAPF) for achieving their initial Stage 1.
We are planning to run the first in-person workshop since the C19 lockdown and it will be held prior to the NBAA Regional Forum in White Plains on June 13th, in a nearby hotel, bookings are now open.
IS-BAO
Andrew Karas, IS-BAO Programme Director
Director Andrew Karas met with EASA and ICAO representatives while attending Amsterdam Drone Week 21-23 March. EASA hosted a High-Level Conference focusing on Safety and Regulatory development for RPAS and AAM. Safe integration into the current airspace is front and center as these elements of business aviation evolve.
Daniel Devraignes, IS-BAO Deputy Director will attend the Seventeenth Meeting of the Civil Aviation Authorities of South American Region in Santiago, Chile 10-14 April. Supporting IBACs mission to advocate for business aviation around the world, this meeting will discuss the ICAO Global Aviation Safety Plan and continuous improvement of safety in South American states.
IS-BAO Team members Andrew Karas and Stephane De Wolf will represent IBAC at the 9th RAMP Industry Forum hosted by EASA in Cologne, Germany 26-27 April. This forum will focus on ramp inspection processes and safety protocols.
As a reminder IS-BAO is offering a Europe/Africa/Middle East online workshop – 5-6 June 2023 0900-1300CEST, signup here International Business Aviation Council | Workshops (ibac.org)
Another great set of SafetyNet and PS3 Webinars have been added to the calendar, check them out and register at Webinars & Videos | International Business Aviation Council (IBAC)
VISIT THE IBAC STORE
We've added IBAC Swag, available to those who want to promote IBAC, and the IS-BAO, IS-BAH Programmes. Visit the store today.! (note that IS-BAO and IS-BAH Registered organizations may choose to order items with official Stage seals through there IS-BA portal or contact comms@ibac.org for access.)