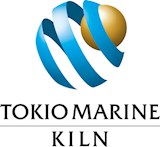 Tokio Marine Kiln (TMK) is a forward-thinking international provider of specialist and corporate insurance. As part of one of the world's largest insurance groups, Tokio Marine with a Standard & Poor's rating of A+, TMK provides the security and expertise to protect customers against complex and ever-changing risks. With roots dating back to 1880, TMK has been founded on its values of innovation, excellence, fairness, teamwork and empowerment, and the strength of its longstanding relationships. It has four underwriting teams focused on: Property & Casualty; Marine, Aviation & Special Risks; Accident, Health & Life; and Reinsurance, which are complemented by a first class claims team and an expert risk. For more information, please visit their website: www.tokiomarinekiln.com

Surety Global is UK based Risk Management Consultancy specializing in providing affinity groups in GCC countries with tailor made Risk Management Solutions. For more information, please visit their website: www.suretyglobal.com

RFIB is an independent international insurance and reinsurance broker who provide services across the specialist lines of business including Aviation and Cyber insurance and has a significant presence in the Middle East. For more information, please visit their website: www.rfib.com

Established in 1999, NEXtCARE specializes in providing complete health insurance management and administration services to healthcare payers including self-insured employers.
Armed with a robust regional presence and a strong global reach, NEXtCARE provides its clients with unrivalled customer service and maximum cost optimization.
A member of the renowned Allianz Partners, NEXtCARE prides itself on its ability to administer custom-designed healthcare plans by providing clients with a competitive advantage in the ever-changing legislative landscape of the private health insurance market.
NEXtCARE runs one of the region's leading 24/7 multilingual call centers, serving as a point of contact for any questions or requirements ranging from claims to policy benefit clarification, coverage information and other queries.
For more information, please visit their website: www.nextcarehealth.com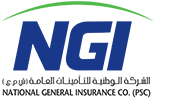 Established in 1980, NGI is one of the leading composite insurers in the United Arab Emirates. It is recognized as a fully accredited National Insurer. With a paid-up capital of AED 150 Million, NGI is publicly quoted and listed on the Dubai Stock Exchange. The major shareholders are Emirates NBD and Commercial Bank of Dubai. NGI has 6 branches in Dubai and 1 branch each in Abu Dhabi, Sharjah and Ajman. NGI was ranked in the top 10 insurance companies in 2018 in UAE. For more information, please visit their website: www.ngi.ae