An executive medical insurance plan has been tailored exclusively to provide group medical insurance to members of MEBAA located in the UAE, their staff and families, with the very best International medical care, 24 hours a day.
In the quest for continuous enhancement of MEBAA Member benefits, we are glad to announce the launch of uniquely developed and tailor made medical insurance programme for MEBAA members within the UAE with a competitive price. This is made possible with a strategic alliance with National General Insurance company (NGI).

MEBAA launched MEBAA Insurance in 2017 which covers aviation, property, medical and cyber insurance. However we realized that it is necessary to offer customized and country specific benefits for our members, spread all over the globe. As a result, this medical insurance programme is developed exclusively for UAE in line with the health authorities rules and regulations.

This association with NGI is strenghtened by partnering with NEXtCARE, a leading healthcare third party administrator, and with Surety Global, an UK based, risk management consultancy company.

What do we cover?

MEBAA Insurance provides coverage for Medical Expenses, through NGI - National General Insurance one of the leading composite insurers in the UAE, rated A- (Excellent) by AM.
How to get enrolled?

To get enrolled under this, you need to provide us with minimum information as given below and send the same to our email:
Company name
Company's business
Company Address
Person to contact
Contact details
The distinguished key features underpinning MEBAA Medical Insurance are:
AED 2 Million - Annual Policy Limit
Customized Premium Offers
Worldwide Emergency Cover
Comprehensive Medical Provider Network including American Hospitals
Direct billing within UAE, Middle East and North Africa
Preventive Care and Vaccination
Optional Dental and Optical Cover
Reimbursement outside Network within the area of coverage: 80% of actual cost
Note: MEBAA plans to gradually extend this program to the rest of countries in the MENA region at the next stage of implementation and make it available for member companies outside of UAE.

NGI and stakeholders are happy to come to you and make presentations to clarify more on the offerings in details of the medical insurance.
For any inquiry, please email medical-insurance@mebaa.com or call +971 4 4356670.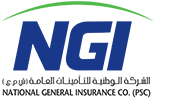 Established in 1980, NGI is one of the leading composite insurers in the United Arab Emirates. It is recognized as a fully accredited National Insurer. With a paid-up capital of AED 150 Million, NGI is publicly quoted and listed on the Dubai Stock Exchange. The major shareholders are Emirates NBD and Commercial Bank of Dubai. NGI has 6 branches in Dubai and 1 branch each in Abu Dhabi, Sharjah and Ajman. NGI was ranked in the top 10 insurance companies in 2018 in UAE. TFor more information please visit: www.ngi.ae

Surety Global is UK based Risk Management Consultancy specializing in providing affinity groups in GCC countries with tailor made Risk Management Solutions. For more information please visit: www.suretyglobal.com

Established in 1999, NEXtCARE specializes in providing complete health insurance management and administration services to healthcare payers including self-insured employers.
Armed with a robust regional presence and a strong global reach, NEXtCARE provides its clients with unrivalled customer service and maximum cost optimization.
A member of the renowned Allianz Partners, NEXtCARE prides itself on its ability to administer custom-designed healthcare plans by providing clients with a competitive advantage in the ever-changing legislative landscape of the private health insurance market.
NEXtCARE runs one of the region's leading 24/7 multilingual call centers, serving as a point of contact for any questions or requirements ranging from claims to policy benefit clarification, coverage information and other queries.
For more information please visit: www.nextcarehealth.com